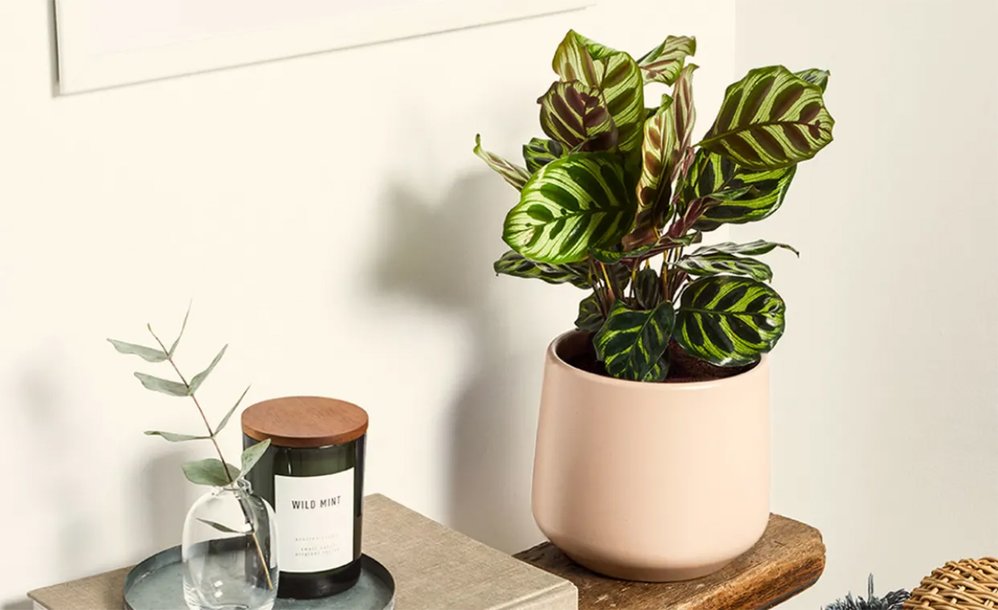 Why is easyplant the best choice?

easyplant allows anyone to grow plants no matter their skillset or busy lifestyle. You don't need to worry about watering your plant correctly, easyplant does all that guesswork for you. easyplants live 6x longer than regular plants (under amateur care) and are the most convenient, low-maintenance plants you'll find.

How does easyplant work?

easyplant is a patented solution to simplify plant care. Each easyplant has a hidden water reservoir that only needs to be filled when it empties, about once a month. With our technology, water is carried from the reservoir to the bottom layer of soil - directly to the root. The watering system regulates the amount of water your plant needs, ensuring that it always has the perfect amount of water to keep it happy and healthy.

What is the easyplant pot made of?

Our small and medium self-watering plants are crafted from ceramics, and our large and huge self-watering pots are made from lightweight bamboo melamine. We offer a wide selection of gorgeous colors and shapes to complement every interior. Inside each pot, we have a state-of-the-art watering system that delivers water directly to the plant's roots, lengthening your plant's life to 6x longer than the average houseplant.

Will my easyplant look the same as the website photos?

Plants are living things, and each one is unique. While we strive to depict our plants on our website accurately, you can expect variations in color, size, or texture. Your plant will be a healthy, beautiful version of the one shown on the website, and it will be within a range of height for that particular size of the plant, as written in the product description.

Where do you grow your plants?

Our plants are grown in sunny Florida, and we inspect every plant that leaves our shipping facilities to meet the highest standards so you can rest assured that you're receiving the healthiest plant possible.

Can I buy just the pot?

We use a unique soil mix tailored to our plants and the self-watering system. This ensures your plant has the ideal conditions, helping it thrive. While we understand your interest in ordering just the pot, it's not an option we can offer.

My plant arrived - what do I do now?

We're excited for you! Unbox your plant carefully and take a look at the instruction card that arrived with it. This card will have watering instructions, information about your plant, and the ideal light requirements for it to thrive. Place it in its new spot according to the lighting requirements, fill its water reservoir with lukewarm water, and try not to move it for at least two weeks. Your plant has been through a bit of a shock, and it will take time to acclimate to its new environment. It may drop some leaves or look distressed - this is normal.

Where can I learn more about my plant?

My plant is unhealthy - what's wrong?

The first thing to consider is how long ago your easyplant arrived. If you notice a few yellow or brown leaves or droopiness in the first few days after receiving it, that's perfectly normal. Give it some time to adjust and acclimate. If it's been longer than two weeks and your plant isn't doing well, check your plant care card (or find it on our plant care blog) to ensure that your plant is in its optimal lighting condition and move it accordingly.

If it still looks distressed, we have a team of dedicated plant experts ready to help you get your plant back on track. You can chat with us directly on the easyplant website or at [email protected].

How often should I fill the water reservoir?

The easiest way to schedule watering is to set a monthly reminder on your phone. Before refilling the reservoir, check that the reservoir's empty and the soil is dry. To check if the soil is dry enough for a refill, insert your finger or any small stick (like a chopstick) 2 inches deep into the soil and see that it comes out dry.
We do not recommend keeping the reservoir full at all times. To keep your plant's roots healthy, the soil must dry out between waterings.

How should I care for my plants during the cold seasons?

Many houseplants go dormant during the winter. Their growth will halt, and they may even drop some leaves during their wait for spring when they bud and bloom again. These reactions are perfectly normal and mean it's time to alter your plant care to fit the colder, darker season.

Lighting: When the days get shorter, and there are fewer hours of sunlight, keep your plants by the brightest window in the house, ensuring they are not exposed to a cold draft.

Temperature: If you live in a place where the weather is very cold, try to maintain an indoor temperature of at least 65°F. When filling up the water reservoir, use lukewarm water.

Humidity: If your heat your home by running a heater or radiator, tropical plants can suffer from the sudden dry climate. Signs of dry plants can include leaves wilting or turning crispy. To boost humidity, you can group multiple plants together. This will help prevent leaves from wilting or turning crispy. You can also place a cool-mist humidifier nearby. Most importantly, ensure that wherever you place them is away from direct drafts of air conditioning, cold outdoor air, or too close to a radiator.




Watering: With less light in the wintertime, plants don't need as much water. During cold days, the reservoir water may last over a month. As always, we recommend checking that it's empty and that the soil is dry before refilling it again. To check if the soil is dry, insert a small stick (like a chopstick) or even your finger 2" deep into the soil, making sure it comes out dry.

When do I need to repot my plant?

Your plant will be happy and healthy in its easyplant pot for at least 12-18 months.

Can I keep my easyplant outdoors?

We do not recommend keeping your easyplant outdoors, as our watering system was designed to sustain your plant's healthy growth indoors.

Can I order easyplant as a gift?

Definitely! We even have a free gift note you can personalize and send with your gift. Just check the 'add gift note' box in your cart, and write a heartfelt message. We'll print the personalized note and send it with their easyplant straight to the address you provide, along with our regular easyplant care instructions. We won't include pricing information with their package.

Do you offer gift cards?

We have digital gift cards available for you

here

. You can choose between different designs, add a personal message, and even choose the date you'd like us to email it to them. This way, they can choose the perfect easyplant for their homes themselves.

What payments do you accept?

We accept all major credit cards, along with Google Pay, Shop Pay, Amazon Pay, and PayPal.

Do you have a return policy?

We have a 90-day guarantee for plant health.
Your plant's health is the most important thing to us. To ensure your easyplants thrive, we offer personal guidance and assistance via our dedicated plant-expert email support. If your plant shows signs of stress, please get in touch with us and send a photo of the issue. We'll try our best to help and guide you on how to recover your plant. If the problem is beyond recovery, your plant is guaranteed by our policy for the first 90 days - we will send a replacement easyplant or refund the plant in full.
Please note that, like all natural things, plants can have minor blemishes or imperfections - that is what makes them unique. It is normal for plants to experience some stress or shed leaves after being shipped, and it may take time for them to adjust to their new surroundings. These issues are outside the refund policy as they can be easily remedied.


My easyplant arrived damaged - what should I do?

Let us know so we can help you out! You can email us by sending a message to [email protected] or chatting with us directly by visiting our website and clicking on the brown chat bubble in the bottom-right corner of the page. You'll be able to send us a message directly from there.

How do you ship live plants?

Our top priority is ensuring your plant arrives happy and healthy at your door. Our unique and innovative packaging is designed to withstand shipping mishaps and weather conditions. If there's ever any trouble, we're here to help! You can chat with us or email us directly at [email protected], and we'll make it right.

Can easyplant cause allergies?

Some people can be allergic to certain types of plants. easyplant does not take responsibility in case of an allergic reaction.

Do you take any shipping precautions during the winter?

We send all easyplants in durable, winter-safe packaging with a guarantee that your plant will arrive in healthy condition at your doorstep. We check weather forecasts daily, and if we think your plant may suffer during its journey, we'll postpone the ship date and let you know via email. If you think you'll be away from home when your plant arrives, we encourage having your easyplant delivered to an access point so that it doesn't wait for you outside in the cold. At the access point, your easyplant will stay safe and warm until you can pick it up. If you have any concerns or questions regarding the weather (or anything else), shoot us a message at [email protected] or chat with us directly through the website, and we're happy to help!

Where do you ship to?

For now, we ship to locations in the 48 contiguous United States, and we hope to be able to ship to more locations soon!

When will my easyplant arrive?

Once you place your order, your plant will arrive at your doorstep in 4-9 business days. We'll send a tracking link directly to the email address you used to place your order as soon as your plant leaves our facility. ֿDelivery may be delayed due to weather conditions, and we will notify you by email.

Do I need to be home to receive my package?

Nope! No worries - the delivery driver will do their best to find a safe place to leave your package, but if they can't, they'll try the next day again.

Still have questions?

We're here to help! You can reach our customer service team Monday-Friday 9 AM-9PM EST. We'll respond as quickly as possible.